What I Wore to Climb Rocks (and to the office!)
I want to begin by saying this post is not sponsored. None of the brands mentioned here knew I was going to feature them.
Last week, I had the privilege of escaping to the coast for a few days. As I climbed around and enjoyed the outdoors, I realized how incredibly comfortable my outfit was. I wanted to take a moment to share the details of what I wore with each of you - just like I would tell a close friend about a wonderful find!
The beauty of this outfit is that I wear the same pants and jacket to the office and feel incredibly polished. Different environment, same clothes. These items truly have the highest level of versatility. Better to buy one item that can take you from office to outdoor adventure, than to stuff your closet with pieces that can only perform in one setting.
The beanie and shoes at the end of the post aren't necessarily "office wear," but I wanted to include them because they're the best I've encountered in their given categories.
Without further adieu, here are my unbiased recommendations:
I can always use an outer layer to cut the chill of coastal wind. The 'Do Anything Jacket' from Brevity completely impressed me with its flexibility as I ran around the rugged landscape.
I continued to wear it as we ducked through bushes and under branches. I inspected the jacket when we got back from our hike and it doesn't show a single scratch!
The sleek design of this jacket makes if ideal for the office (I wore it to my last job interview!), and yet it's now my go-to for stylish adventurewear too!
See my full review of Brevity's jacket here
I've been a fan of these pants since day one. They're easy to dress up with flats or heels at the office, but throw on a pair of tennis shoes and you're unstoppable. The sweats are so moveable that you almost forget you're wearing pants at all!
The fabric is easy to brush off when you're climbing around. I've washed the pants several times now and they don't show any signs of wear.
See my full review of Encircled's Dressy Sweats here
Hand-knitted by grannies in Finland, this is the most comfortable beanie I've ever worn. Most beanies leave my forehead miserably itchy at the end of the day, but this pure wool masterpiece proved to be perfectly comfortable even after a day of activity.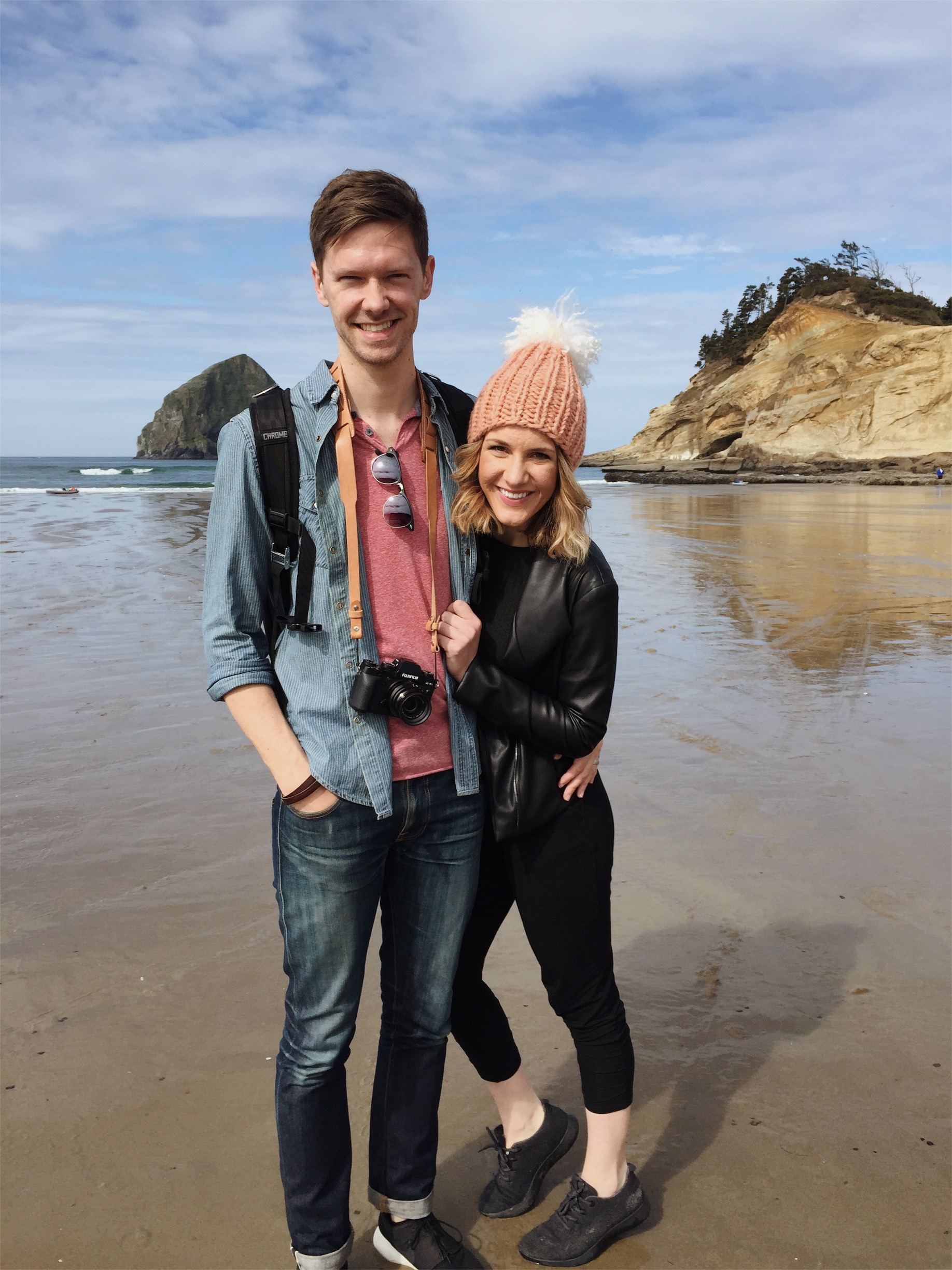 I've raved about these before, but this trip made me an Allbirds believer for life. The ethically made wool tennis shoes are essentially the equivalent to walking on a cloud. The sand whisked off of them with the flick of my finger, and they can be thrown in the washing machine for a deeper clean!
BUY LESS, CHOOSE WELL, MAKE IT LAST.