Guest Post: What Grandma Taught Me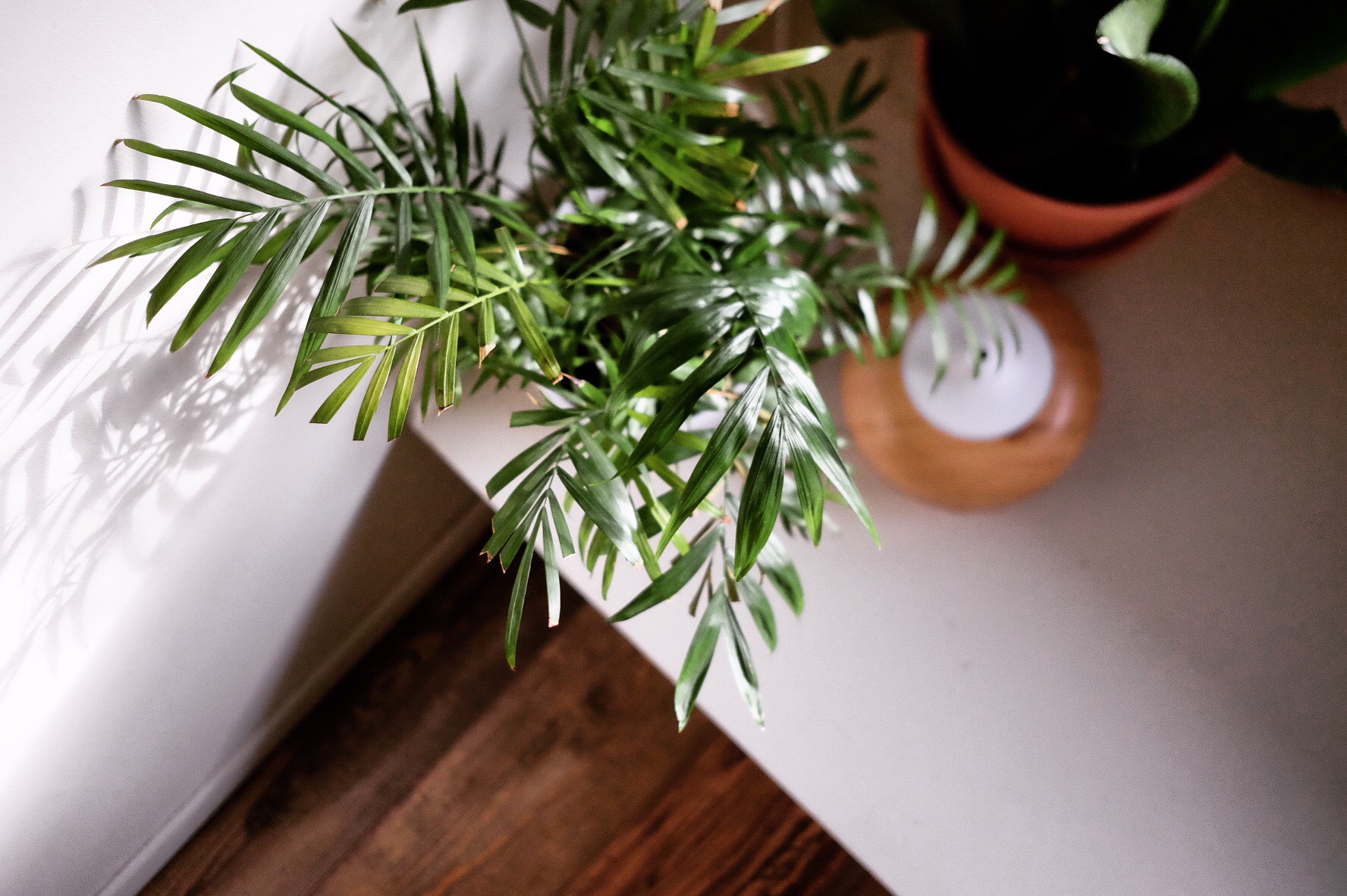 Buy smart, collect carefully, re-do old things, and pass on the importance.
It's 6am. My steaming cup of green tea is warming my hands after the quarter mile walk from my husband's childhood home to Grandma's house. The cup is small, porcelain white with a hand painted peach on the side. It's an old cup, but you won't find a stain from use or time. Grandma puts the toast in the toaster, apologizing for not having something home made for us. We tell her toast is just fine, not to worry.
As we begin our morning conversations, I mention the stool I'm sitting on. What sturdy construction it has, and what a comfortable shape. Grandma launches into a story about how she has had these stools redone many times, how she used to take them to a guy in town who did "just the most amazing woodworking". He isn't around anymore, but his handiwork will last a long time at Grandmas counter.
I start pointing around the room. Where did this come from? How did that get there? When did you buy that? Everything has a story, a re-done story, an importance. They don't have extra "stuff" laying around. They don't have new things. They have high quality things, that have lasted them for years and years. They made so many connections with people with different skill sets to help them up-keep and re-do their things. People with skills from a different time, building community as much as things.
I ask about the beautiful antique velvet chair in the corner. It looks like something you would find at World Market. The deep burgundy velvet looks sumptuous next to the dark stained wood of the arms and legs. The button back is just the right type of antique, and the metal fasteners around the edge are now chic.
It was her mothers, a chair she remembers from childhood. Her mother had it re-done many times since then to match changing styles and the needs of the family. But when she passed away and left some money to each of her 12 children, grandma spent the money getting the chair re-done to the beautiful deep purple velvet that she remembers the chair being in her childhood. As she tells the story, she praises the work of the person in the community who did an incredible job with the reupholstery, bringing a piece of her mother and childhood alive once again.
I'm suddenly reminded of a time recently when my cousin was visiting our grandmother up in the mountains. She still lives in the A-frame cabin our grandfather built for her. He has been gone for 26 years now, but we all grew up hearing stories about him, so we feel like we know him. My cousin was heading out to chop some wood, but had forgotten his work boots. Grandma dug around, and found our grandfathers old Red Wing leather air force boots. They fit my cousins feet exactly. The footprint inside was like he had worn them himself for years. She found grandfathers old boot stand for polishing them, and gave them to him as a gift. He took them home, polished them up, and treasures them as a remembrance of a grandfather he barely knew.
It's easy to skip a visit to Grandpa and Grandma in the early morning hours when we would rather be sleeping. It's also easier to buy new things instead of investing in things that last. But this time is precious, and so are the items that might mean something to our children, or our children's children someday. Things have meaning to us, but that doesn't mean we need to have an excess of items. Buy smart, collect carefully, re-do old things, and pass on the importance. In this way we build community, connection, and memories that last generations.
Addie DeLong is a long-time friend of mine. She sent me this beautiful piece which was so timely as I processed the loss of my own beloved Grandma. Her words were so touching and felt so relevant to everything that Selflessly Styled is about. I hope you enjoyed reading this as much as I did.
Thank you, Addie, for sharing your insights and helping us all be a little more thoughtful as we go throughout our days.