Sunday Slowdown | Edition VII | Pajama Talk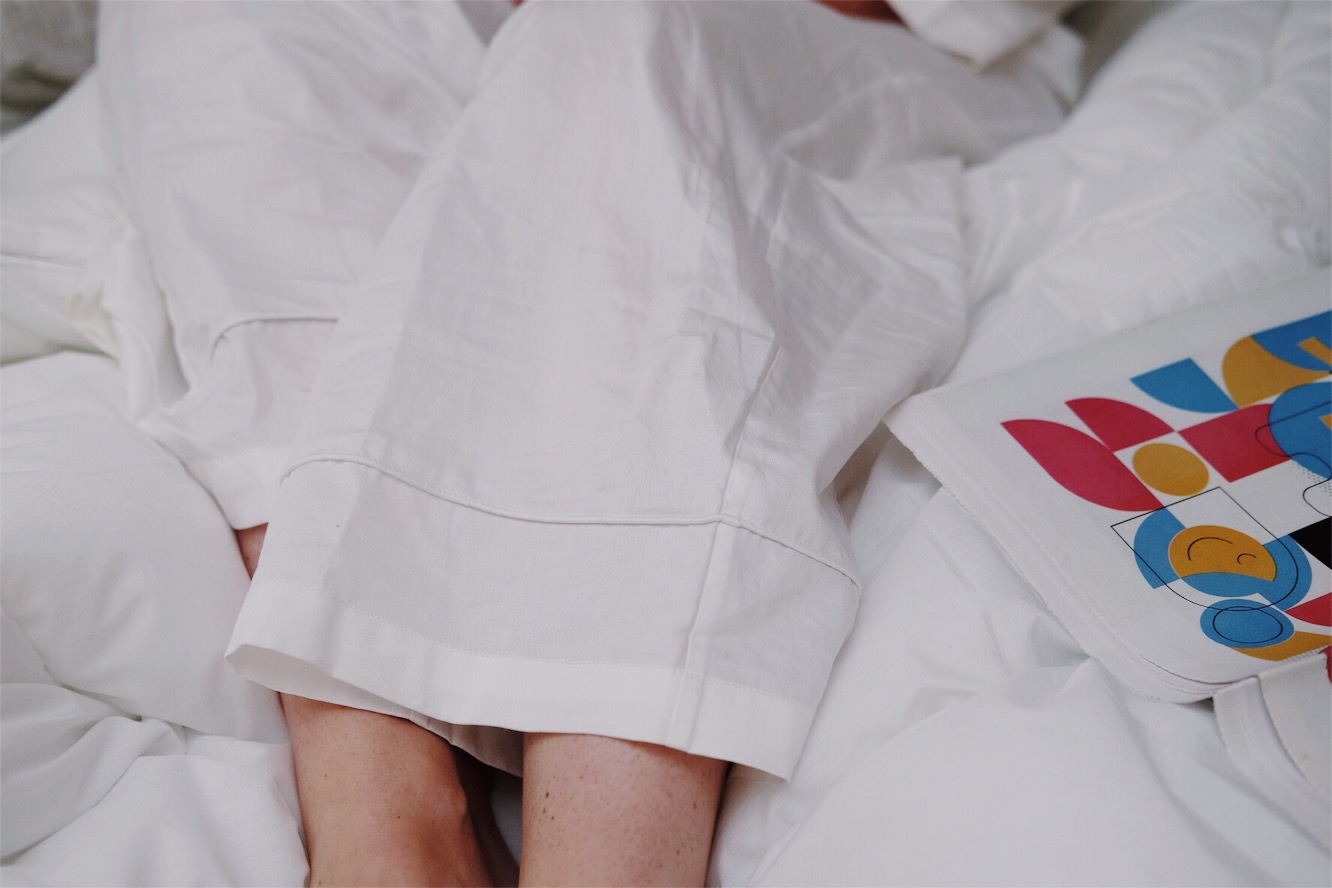 hi friends
happy sunday
let's slow down a little, shall we?
Once upon a time, before the days of leggings and oversized sweatshirts, people wore pajamas.
I've decided there's something magical about owning a pair of true pajamas. Instead of wearing "comfy clothes" like the aforementioned leggings and sweatshirts, wearing pajamas forces us to actually change into "real clothes" once we're out of bed.
I've been attempting to draw clearer lines in my wardrobe. I'm experimenting with only wearing activewear when I'm actually working out and wearing my normal outfit until it's time for bed instead of bundling into a hoodie the minute my social obligations are done for the day.
It may sound strange, but I feel much more productive with this new rhythm. There's something magical about having a set of pajamas that are reserved solely for rest instead of overlapping with the clothes that I wear when I'm exercising or cleaning the house.
(This white pajama set is from a wonderful ethical brand called The Summer House and the set is just $56 USD total - by far the most affordable ethical option I've found for a classy set!)
selflessly styled this week
Earlier this week I shared about the idea of "Change Beyond Textiles"... inspired by MATTER Prints new mantra.
It was interesting to reflect on parts of my life that have changed (outside of my closet) since becoming a more conscious consumer of fashion.
This week was my first full week wearing only 5 items from Vetta (read more about that in last week's Sunday Slowdown) So far so good!
Do you ever feel like all you hear or read is bad news these days? While I think it's important to be aware of what's happening in the world, it's equally important to seek out the good things that are happening in the world. When we take the time to look for them, it's amazing just how many good things are happening!
Even in terrible situations, we can find the most amazing helpers rising up to make a difference. Stories about helpers and good news are exactly what Goodnewspaper is full of. A publication unlike any other I've come across, Goodnewspaper is solely printing the stories of the people, ideas, and movements that are changing the world for the better.
Sound refreshing? It is.
No this isn't an advertisement, I just think more people need to have some good stories in their reading material!
accounts that inspired me this week
Q U O T E O F T H E W E E K