An Earring Capsule: The Creative Minimalist's Dream
I was introduced to Jewels & Aces over a year ago and was drawn to the thoughtful styling and crafts(wo)manship that founder Grace Wong has brought to life with her jewelry.
In the world of fashion, it's rare to find a brand that's doing something completely original and outside the box. Coming up with a new concept that's instantly timeless sounds nearly impossible, but that's exactly what Grace has done with Jewels & Aces earring capsules.
In this blog post I'll share how the capsule works, the quality and craftsmanship behind the items, and reveal which ones I own and wear the most!
How it works
It's quite simple, but so smart and well executed:
You select studs and "jackets" that slide onto the back of the stud (either in front of or behind your earlobe depending on the look you want) and mix and match them for seemingly endless possibilities!
The earring capsule plays well with others. Because the design is so simple, you can seamlessly incorporate other earrings that you already own into the fun!
Quality
Apart from the unmatched versatility, one of the first things you'll notice when inspecting a Jewels & Aces piece is the quality. All of the pieces are made from premium precious metals like 14K gold and sterling silver sourced directly from select refineries who produce high-quality metals. Their main refinery uses 100% recycled precious metals and each piece of jewelry is sustainably cast (learn more about that here). For the sparkly pieces, they use lab created stones that are responsible alternatives to mined gems. This means they are conflict-free since there's no question about their origination or the human and environmental concerns that come from mining.

My experience
I received my first earring capsule this summer and used the earrings every single day during my 10x10 challenge. After going ten days without repeating my earring pairing once, I knew this was something magical.
It's taken me a while to articulate why the idea of an earring capsule is so captivating to me, and I think I've finally realized that it's the first time I've found jewelry that simultaneously caters itself to both my minimalistic lifestyle and my creative bent.
Options without excess.
Creativity without clutter.
Timeless style with room for variety.
I've added a few more Jewels & Aces pieces to my original capsule and now have a lovely little collection that demands mere inches of storage space while still giving me endless styling options. What a dream.
These are the pieces that I Own…
Ball Stud Earrings | The perfect little circle studs made from 14k gold layered over sterling silver. They truly go with anything and everything.
Emerald Cut Stud Earrings | The long lean lines on these sparkly studs make them just a little "extra" while still having the understated elegance that I love.

Stripe Stud Earrings | Effortlessly cool on their own and the perfect pairing for every earring jacket, these little beauties are my most-worn studs!
WHO SHOULD BUY an Earring Capsule
This is the ideal purchase (or gift!) for any woman who wants timeless style that doesn't restrict her options. Those who want a edgier look can add the chain jacket to layered pieces. Young moms can stick with the studs when baby hands are grabbing at their earrings but then add an elegant hoop when going out for a date night. Frequent travelers will love having endless options that don't take up much space. Women who are just starting to figure out their personal style can confidently purchase these quality pieces knowing they can evolve their style effortlessly.
WHO SHOULDN'T BUY AN EARRING CAPSULE
Obviously, anyone who doesn't have pierced ears won't find this capsule beneficial. ;)
Aside from that, the only women who I don't think would love this would be those who only wear silver jewelry since the current selection from Jewels & Aces is all gold.
Overall, after several months of real life evaluation, I can confidently recommend the Jewels & Aces capsule to anyone!
(Psssst… Here's a little video I made with my Jewels & Aces Capsule!)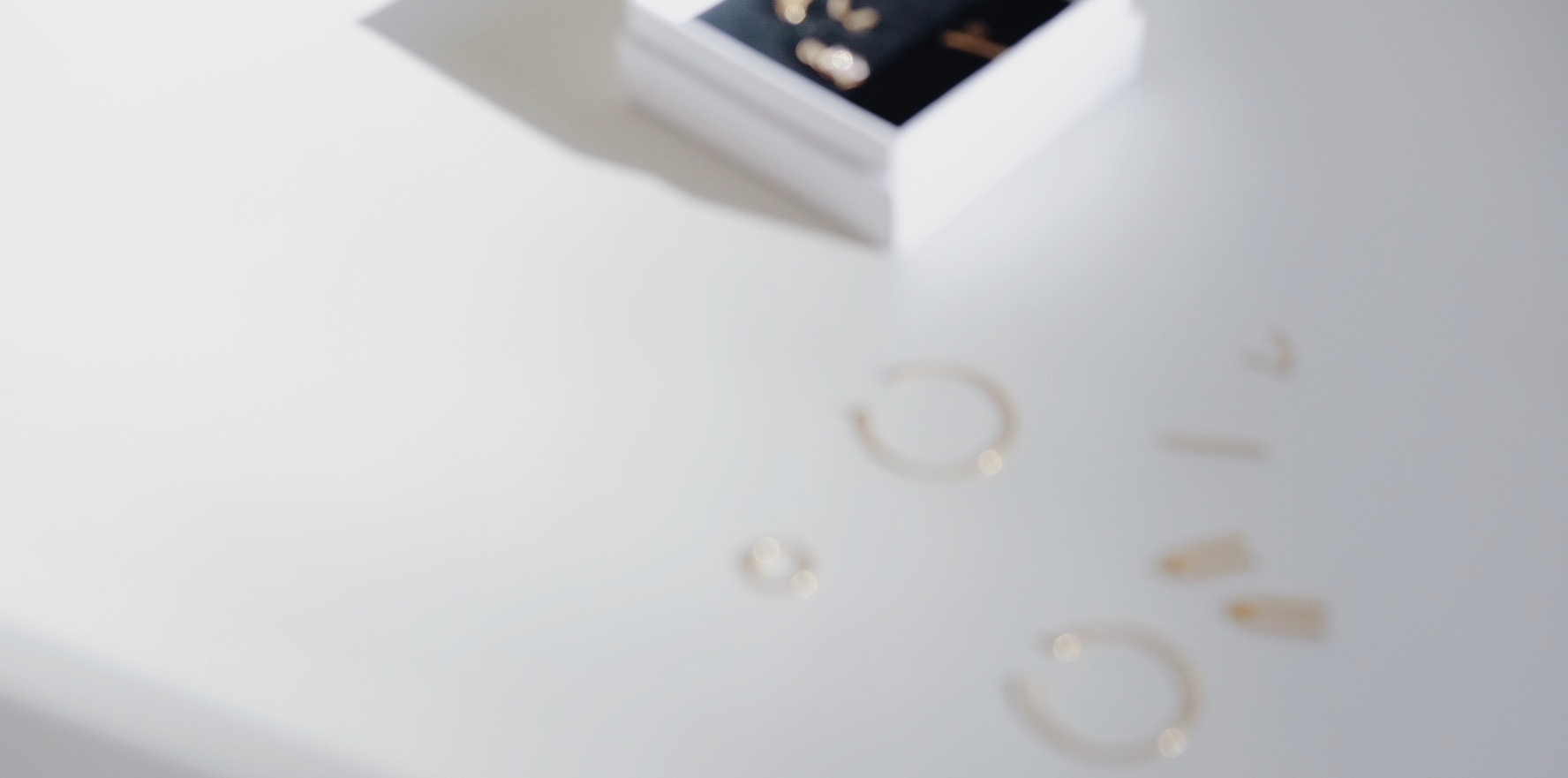 minimal. versatile. ethical.
I was compensated by Jewels & Aces for my work of styling, shooting, and writing about their products.
As always, all opinions are honest and my own. Thank you for supporting brands that support Selflessly Styled!