The Ethical Consumer's 2017 Holiday Gift Guide
The most wonderful time of the year is here, and I've rounded up a big bundle of gift ideas for all of you lovely conscious consumers!
A luxury blend of Cashmere and Silk defines SiiZU's Inanna sweater as a must-have wardrobe basic. It features Deep V neckline, drop shoulder line, and high-low hem. Sustainably made and ethically manufactured, this sweater is sure to please!
STRAIGHT BRIM BLACK HAT | $80
A hand-crafted wool hat designed to complement a modern woman's wardrobe. The Straight Brim Hat is finished off with a delicate leather band that adds a perfect subtle accent. It can be enjoyed year round since wool acts as a great insulator but it also repels moisture (a.k.a. sweat) during warmer months.
LEATHER BUCKET BAG | $159
This stunning bag is handcrafted in Uganda from oil-tanned leather that shows the natural variances and will become more beautiful and distinct over time. The spacious, unlined interior includes one patch pocket and a zippered pocket to keep your treasures organized and secure. Not only will you look good wearing this handbag, but you'll also feel good knowing that you are contributing to the empowerment of women in East Africa.
TERRACOTTA DIPPED GLASS | $14
These Moroccan ceramic glasses are hand thrown and hand painted by talented artisans out of Marrakesh.
10% of sales are donated to Project Soar, an after-school program empowering young girls in Morocco to continue their education by providing academic support, life skills mentorship and leadership coaching.
These soft bath towels are handwoven from a lush cotton yarn on looms in Bengal, India. Dense and soft yet lightweight, they're perfect for everyday use, travel or the beach.
Elevate your wardrobe with this 6-in-1 dress from Encircled. Ethically made in Canada from sustainable fabrics, you can rely on this wardrobe staple 7 days a week.
DO ANYTHING JACKET | $249
This jacket is the ultimate wardrobe staple, it's next-level comfy and will take you from work to weekend. Wear it on your daily commute, at the office, or take it on your next trip. Consciously made in San Francisco for women by women. (Take 20% off through December 20, 2017 with code HOLIDAY20SS)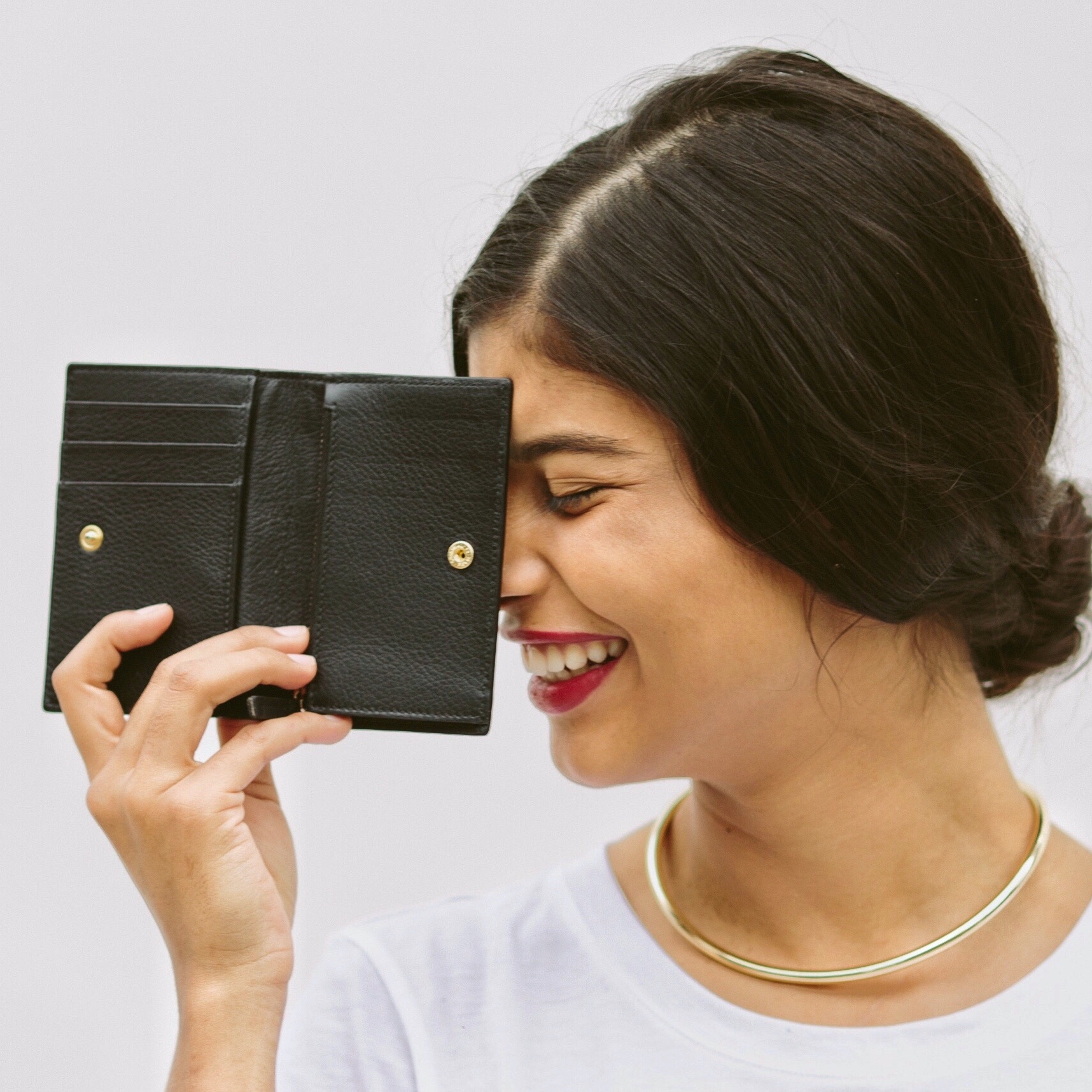 Inspired by a man's wallet,Velé has added some femme & functionality to the classic bi-fold. Handcrafted in Spain, this wallet is made consciously from materials to manufacturing. (Take 20% off with code SELFLESSLYSTYLED20)
The Varuna Cuff is upcycled from the inner tubes of tires and lovingly handcrafted in Bali. The comfortable waterproof material makes it perfect for everyday wear while the geometric pattern makes it a statement piece that can dress up any outfit!
The coziest thing to cuddle up in this winter, with 3/4 sleeves (no accidentally dipping in your coffee/tea cup!), built-in belt, and mid-raise cut. Ethically made in Canada, this is the perfect gift to spoil someone with when you aren't sure of her size!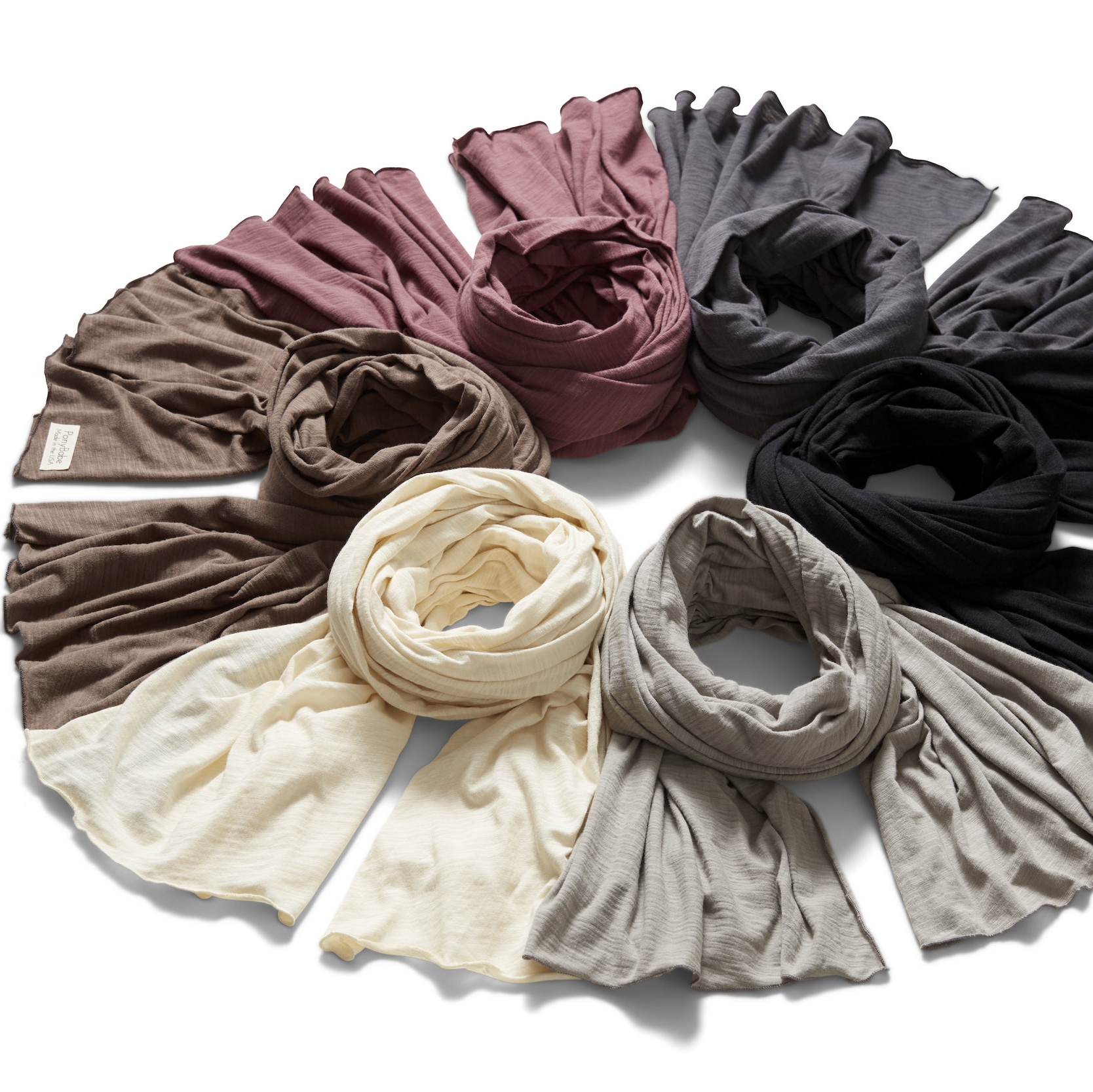 These wraps have a stitched edge, and are surprisingly warm considering the lightweight feel. They're the perfect complement to any wardrobe and can be worn as a shawl, a scarf, a nursing cover, a head wrap... the possibilities are endless! Purchase them individually, or as a discounted set.
As featured in the 2017 LA Times Gift Guide, the WOMEN ARE SACRED market bag collaboration between socially conscious brands Our Sacred Women and Apolis is timely for those wanting to give a gift with substance. The powerful message aside, these 100% jute fiber, waterproof bags are handcrafted in Bangladesh by a growing female artisan cooperative, and 10% of proceeds from each sale is donated to The Breathe Network to support survivors of sexual violence. This is just one of several signature products by Our Sacred Women - a movement to restore women to a place of reverence through specialty gifts that help women feel seen, valued, and honored.
BLACK SPRUCE BODY OIL | $15 and up
A blissful and uplifting unisex blend of frankincense, black spruce, rosewood and blue tansy essential oils come together to soothe and relax the senses in this luxurious body oil. A base of grape seed and jojoba oil quickly absorb and provide hydration for dull and dry skin. this is one you'll be reaching for again and again.
Leggings... made sustainably! These organic cotton leggings have been a favorite for seasons. They are an easy and simple swap for a clean, green, and ethical wardrobe! Made from the softest organic cotton + spandex blend with a 1.5" waistband to prevent uncomfortable squeezing and pinching around the waist. Sewn ethically in a NYC factory.
A modern classic - The Pavé Arc Necklace is thoughtful designed with 29 lab-created gems, each handset into a delicate arc to perfectly highlight your collarbone with a subtle sparkle. Responsibly handcrafted in China, this brand is redefining what "Made in China" means.
BRASS TASSEL EARRINGS | $69
These Brass Tassel Earrings combine the bold look of brass with soft playful black tassels. Turn any outfit into an instant head-turner when you add these beauties to your look!
LEATHER JEWELRY ROLL | $59
Keep your favorite jewelry safe and tangle-free in this Leather Jewelry Roll. The oiled caramel leather will grow even more beautiful over time. This is the perfect piece for gals on the go!
This super soft, slinky tee will be a workhorse with jeans, shorts, or layered under a blazer to the office. The elongated body allows you to wear the tee with leggings for coverage or tuck it into jeans or a pencil skirt.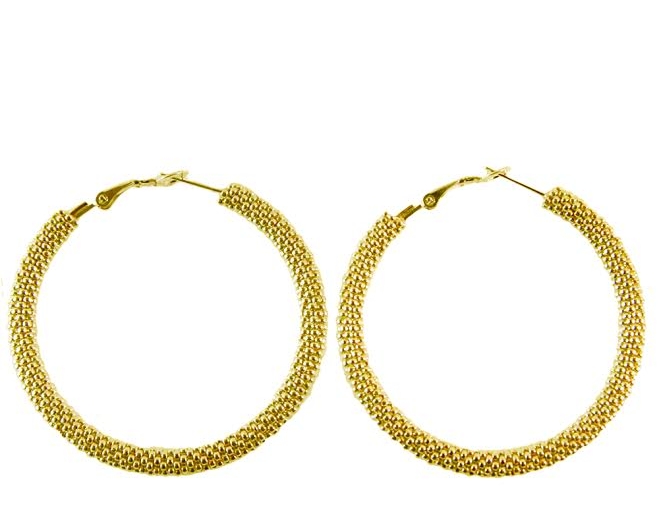 You should never have to choose between looking good, feeling good, and doing good - and with Same Sky's elevated ethical jewelry, you'll never have to! Each pair of Ultimate Destiny Hoop Earrings are handmade in Rwanda, providing highly skilled women artisans from underserved communities with the work they need to build financial independence.